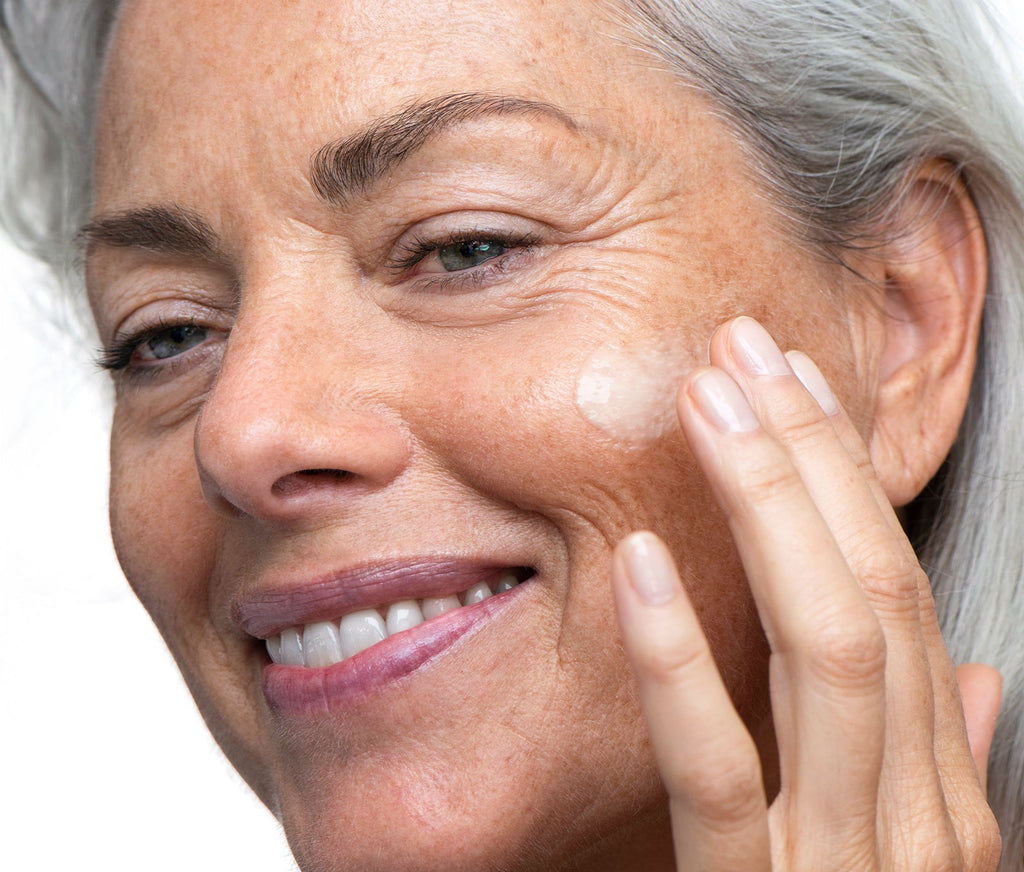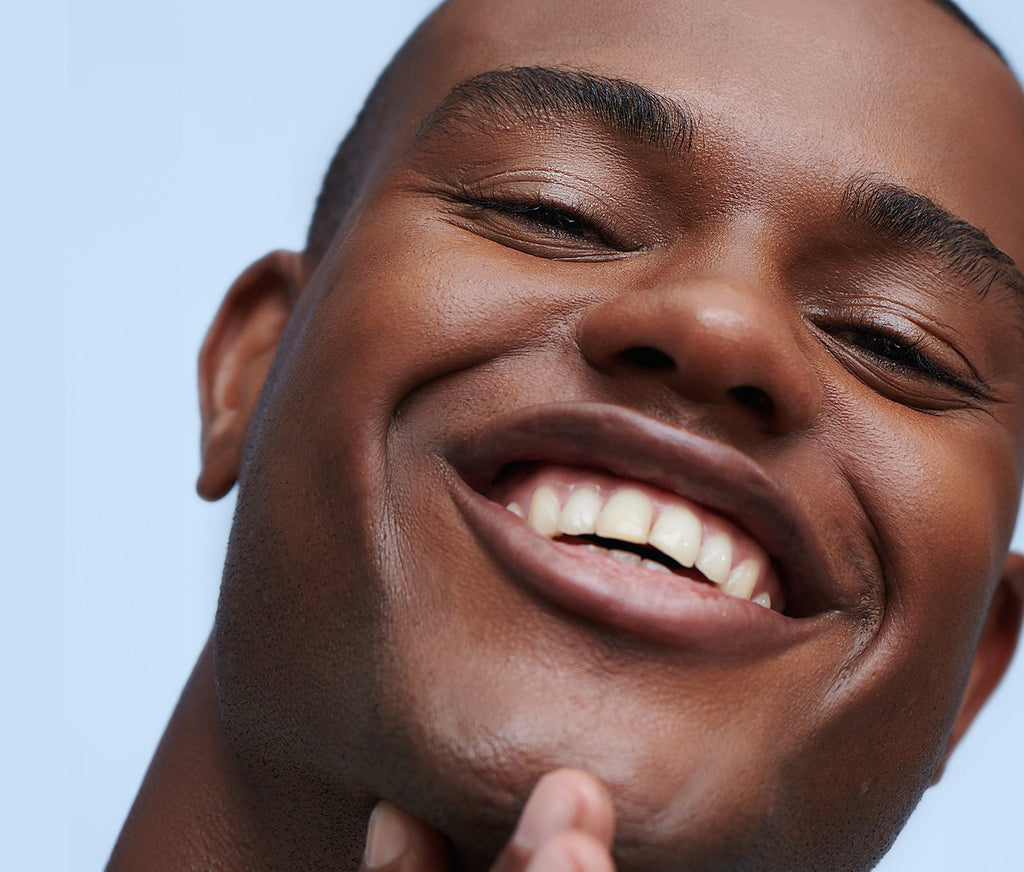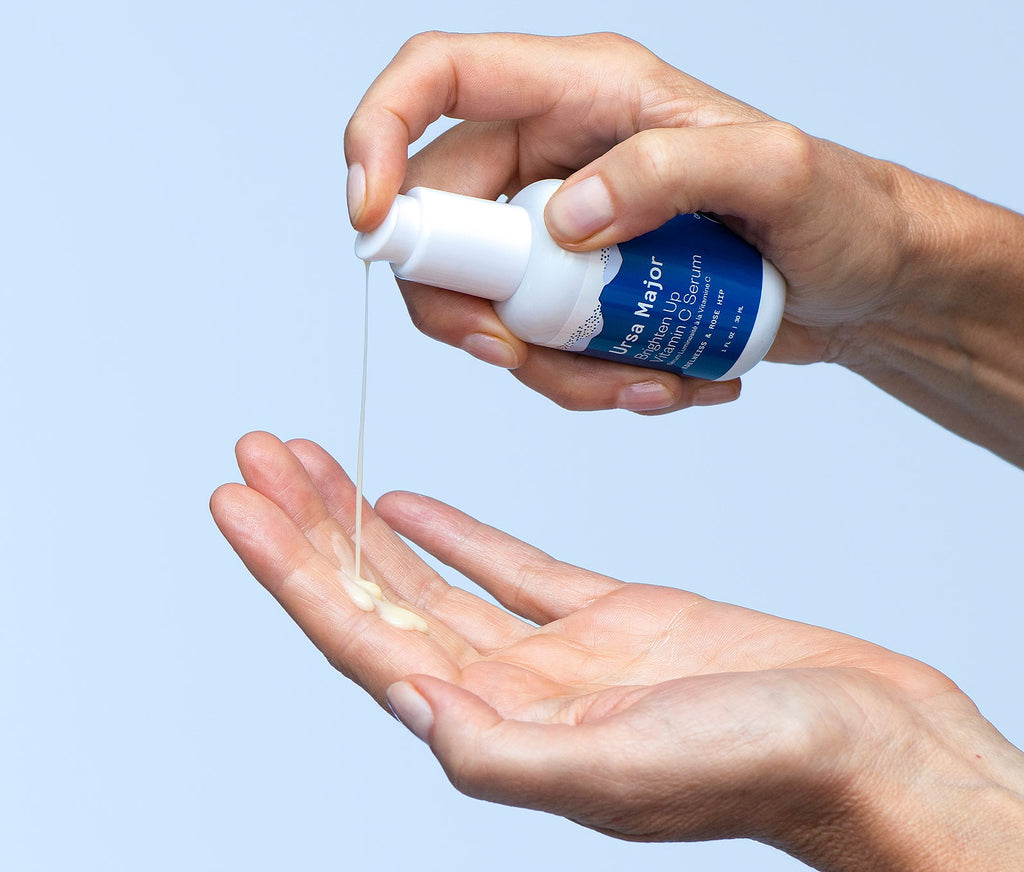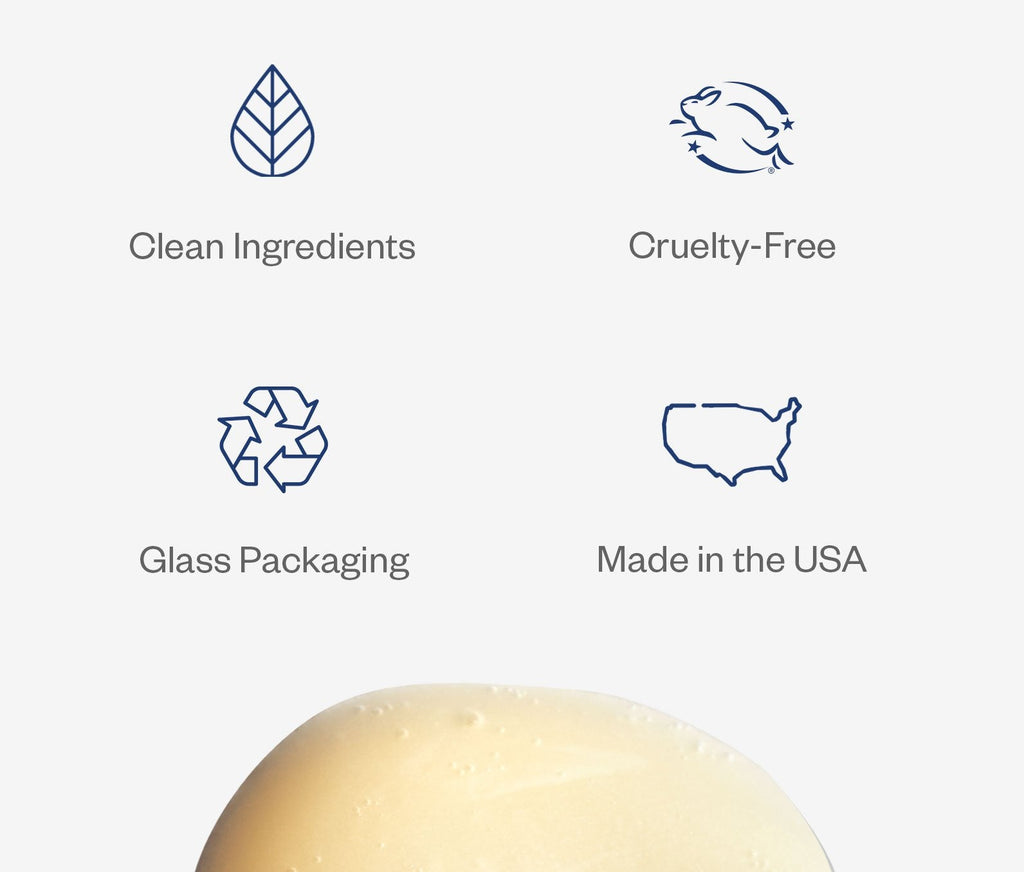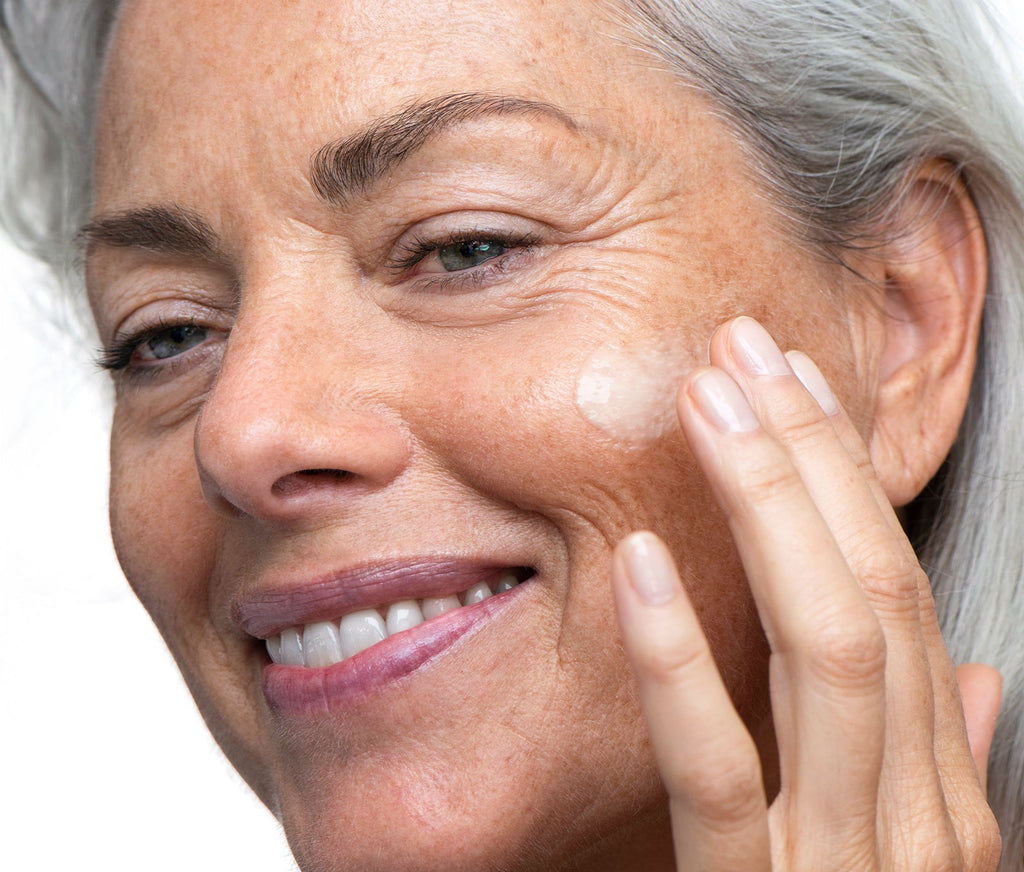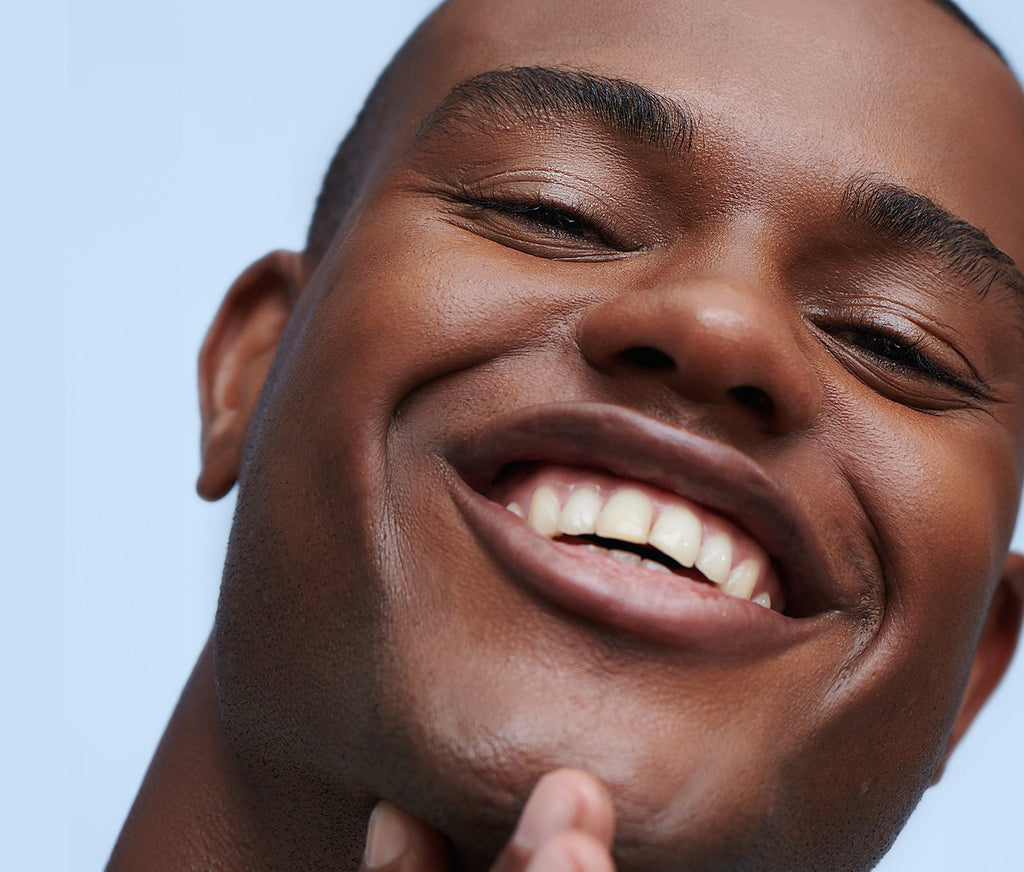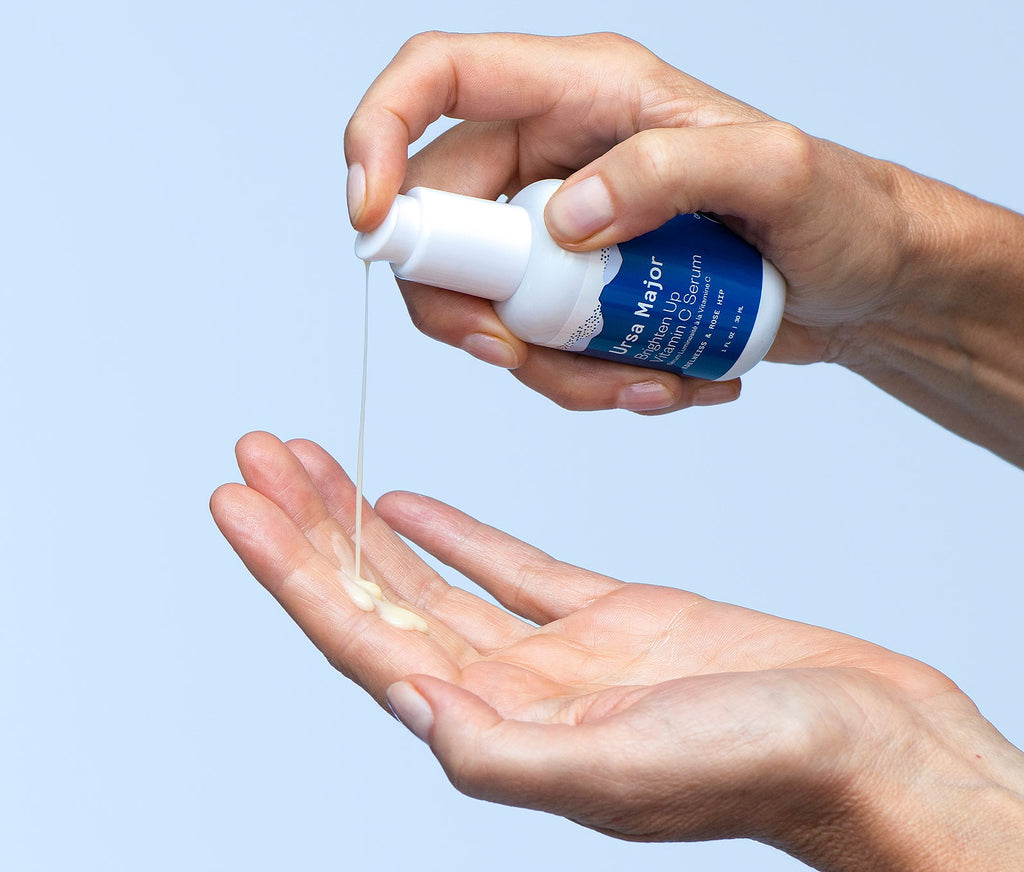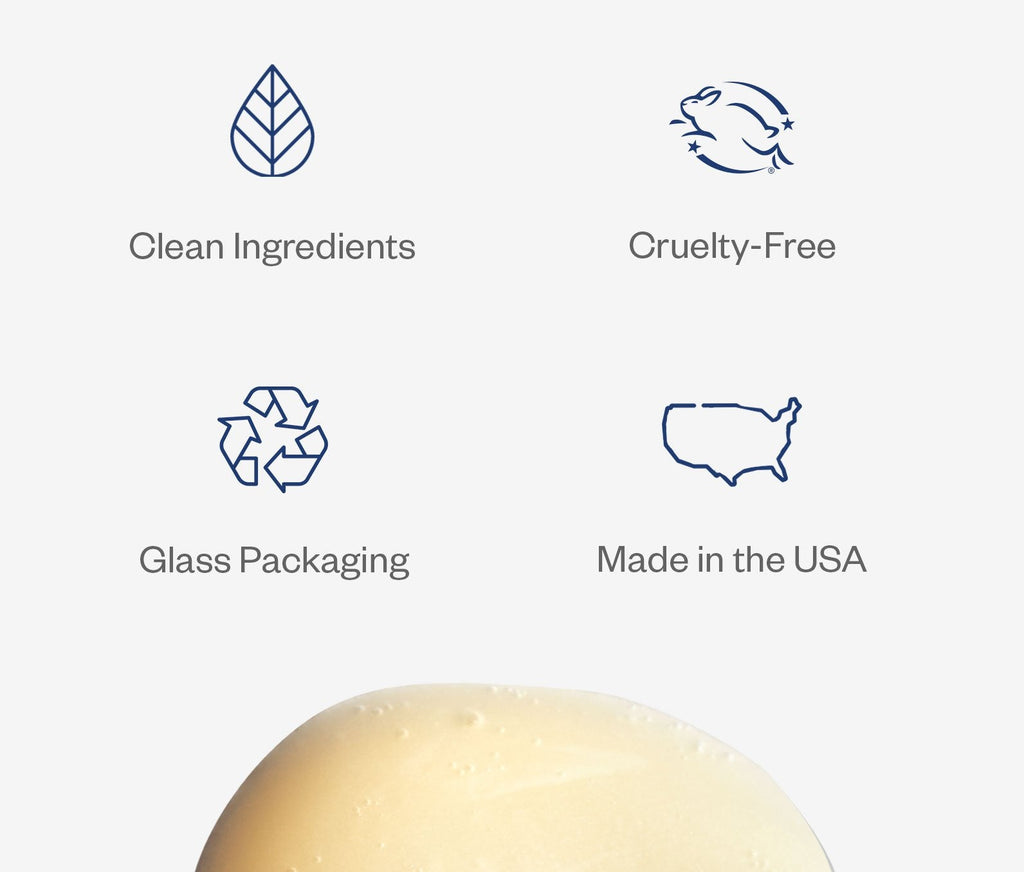 Brighten Up Vitamin C Serum
4.5
Stars
(1,103 Reviews)
This featherweight face serum contains a potent and long-lasting form of vitamin C that brightens and smooths skin's tone and appearance, while providing instant hydration.
Save 10% on every subscription
Free shipping on recurring orders
Pause, change, or cancel any time
Free shipping over $40
Free & easy returns
Love It Guarantee
---
Bundle & Save
Why It's Special
Lightens & brightens
If you've soaked up a little too much sun over the years, it might be time for a Vitamin C serum. Ours includes a concentrated form of Vitamin C, along other powerhouse natural actives that brighten dull-looking skin and lighten stubborn dark spots.
Balances tone & texture
Active ingredients like Aspen Bark (a natural source of BHA) add a conditioning and gently renewing effect, while Aloe and Rose soothe skin and reduce redness. You'll start to notice smooth, even, and all-around radiant skin.
Potent to the last drop
Not all Vitamin C serums are created equal. In fact, most lose their potency by the time they get to your shelf. Ours includes a concentrated form of Vitamin C, along other powerhouse natural actives that brighten dull-looking skin and lighten stubborn dark spots.
A step you'll never skip
Its silky, featherweight texture (and heavenly scent) makes it easy to work into your routine. Add it as a hydrating layer under SPF in the morning, beneath your heavier moisturizer at night, or both. Whatever works best for your skin.
Refreshingly Different
Nothing to hide here. Just naturally awesome ingredients that help you achieve your healthiest, happiest skin.

Potent formula

LIghtens dark spots

Evens skin tone

Clean ingredients

Certified Plastic Negative

Vegan & cruelty-free
"Instant hydration, relief from inflammation, and a radiant complexion."
"Retains its potency far longer than traditional vitamin C."
"No joke: This natural vitamin C is just as potent as the ones in a derm's office"
"Your friends will notice a visibly 'brighter' complexion."
"Combats dullness and hyperpigmentation like nobody's business."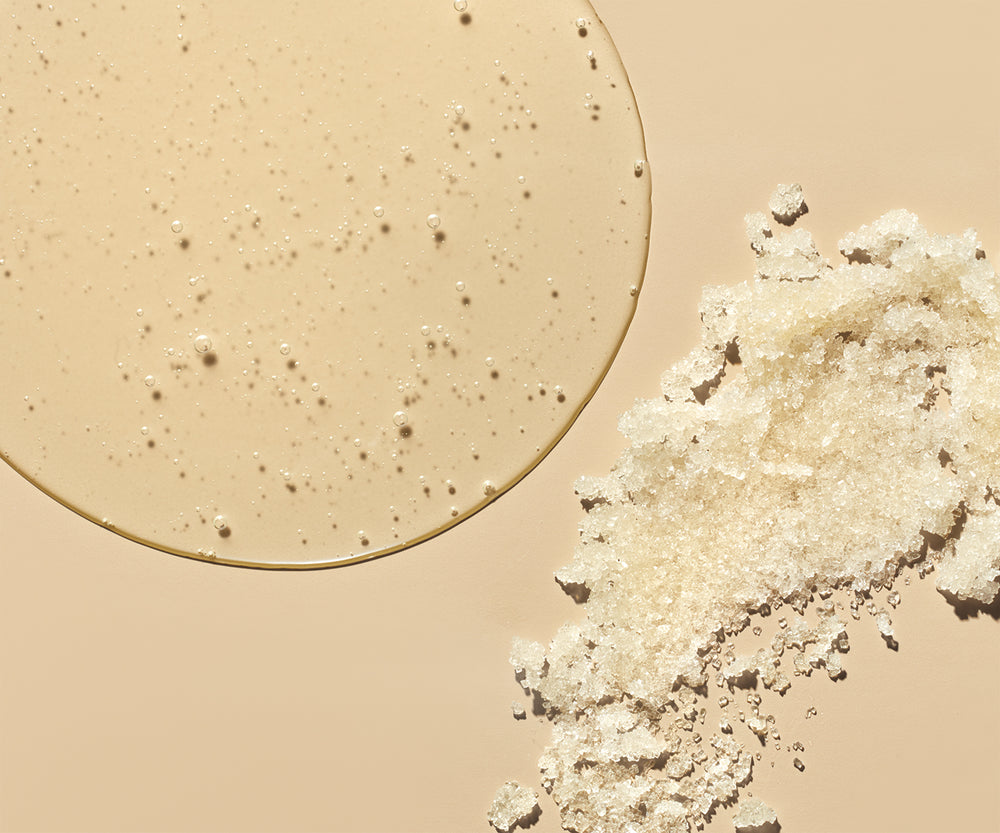 Pure, Powerful Ingredients
Formulated without petrochemicals, sulfates, parabens, synthetic fragrances, or other suspect chemicals.
Ascorbic Acid Polypeptide
A stable form of Vitamin C that helps brighten and improve the skin's appearance, tone and firmness
Edelweiss
A stem cell complex with robust antioxidant properties to help combat the signs of aging
Rose Hip
High in Vitamin C; hydrates skin and minimizes the appearance of dark spots, scars and fine lines
Aspen Bark
Natural source of salicylic acid (beta hydroxy acid); gently exfoliates and soothes skin
Aloe
Soothes and hydrates
Rose
Reduces the appearance of redness
Click or tap on an ingredient to learn more
How to Use
Apply 1 pump to clean, dry skin. Use alone as a lightweight moisturizer or layer beneath your favorite face lotion, sunscreen or night cream.
FAQ
Q: Should I use Vitamin C or Mountain Glow (or both)?
A: Good question! While both are serums at heart (vs. moisturizers), they do differ in their individual product design and intention.
Our Vitamin C Serum is a specialized treatment product designed to lighten dark spots and hyperpigmentation, evening out skin tone and boosting overall radiance.
Mountain Glow is the techier, all-in-one super serum, focused on improving skin's appearance by combatting the visible signs of aging — especially wrinkles and sagging skin — while also boosting moisture and glow.
Depending on your skincare goals, you could use both serums together. You can layer Vitamin C underneath Mountain Glow, Vit C in the AM and Mountain Glow at night, or just use one of them, or mix them together!
Q: How often / at what point in my routine do I use it?
A: For best brightening results and combating of free radical damage, apply this serum twice a day to clean, dry skin before moisturizing.
Q: Is this safe for sensitive skin?
A: Because we decided to go just slightly below the maximum ingredient dosage, our Vitamin C Serum retains all the power without risking unnecessary irritation. Of course, as with any product, if you have extra-sensitive skin, we might recommend doing a patch test to check before applying to the full face.
Unlike other Vitamin C serums, Brighten Up Vitamin C does not cause photo-senstivity, but we absolutely encourage pairing with an SPF before heading outdoors!
Q: What is the percentage / concentration of Vitamin C?
A: We formulated our Vitamin C Serum with ascorbic acid polypeptide, a version of Vitamin C that retains its potency far longer than traditional formulas. It's in there at a concentration of 1.5% (the maximum dose for this ingredient is 2.0%). We decided to go just slightly below that maximum to avoid any unnecessary irritation without sacrificing efficacy.
Q: Is there any chance of oxidation?
A: We've conducted rigorous testing of this product efficiency and ingredient stability prior to launch to ensure that your serum is totally fresh when it reaches your hand. This serum is protected against any potential degradation thanks to special UV-coated glass packaging. We also chose a stabilized version of Vitamin C (ascorbic acid/orange/citrus limon/citrus aurantifolia polypeptide) and added additional antioxidants like rosemary extract to further delay oxidation.
Q: How do I recycle this product?
A: When you run out, just give the glass container a rinse and recycle it at home. The plastic pump is mixed material and cannot be recycled at this time.
Q: What is the aroma?
A: Fresh-squeezed citrus topped with herbaceous rose hip and a hint of sour rose.
Brighten Up Vitamin C Serum Reviews
It really works!

After only a few days, I could see a lightening of sunspots on my jawline and the whole area was brighter. Thank you for such a great product that actually does what it's advertised to do.

Vitamin C Serum

I love the consistency of this serum & how it quickly absorbs. Looking forward to seeing the brightening results!

Love it

I love the texture, the smell, and how it will protect my skin!

Love it!

Makes my skin feel fresh. Love it!

Virginia K.

Verified Buyer

Love It!

Ursa Major's vitamin C serum is part of my daily skin routine. I love the products from this company!
Reviews Loaded
Reviews Added
Frequently bought with this product