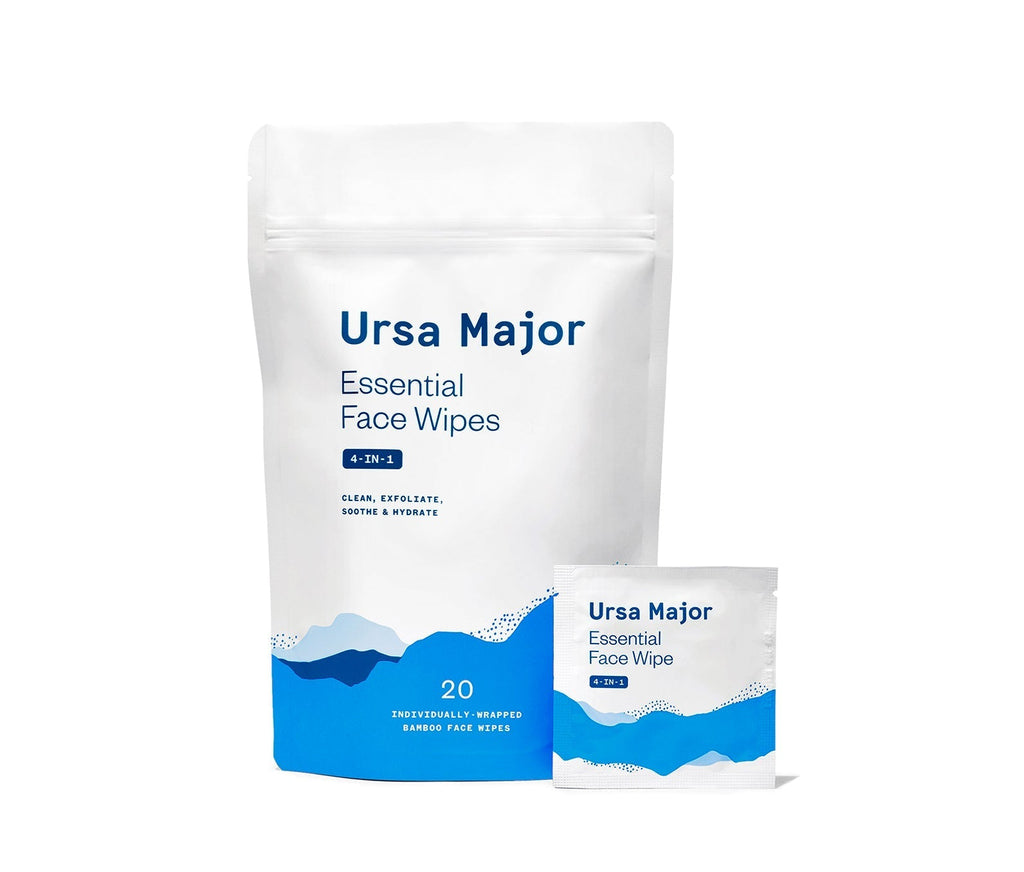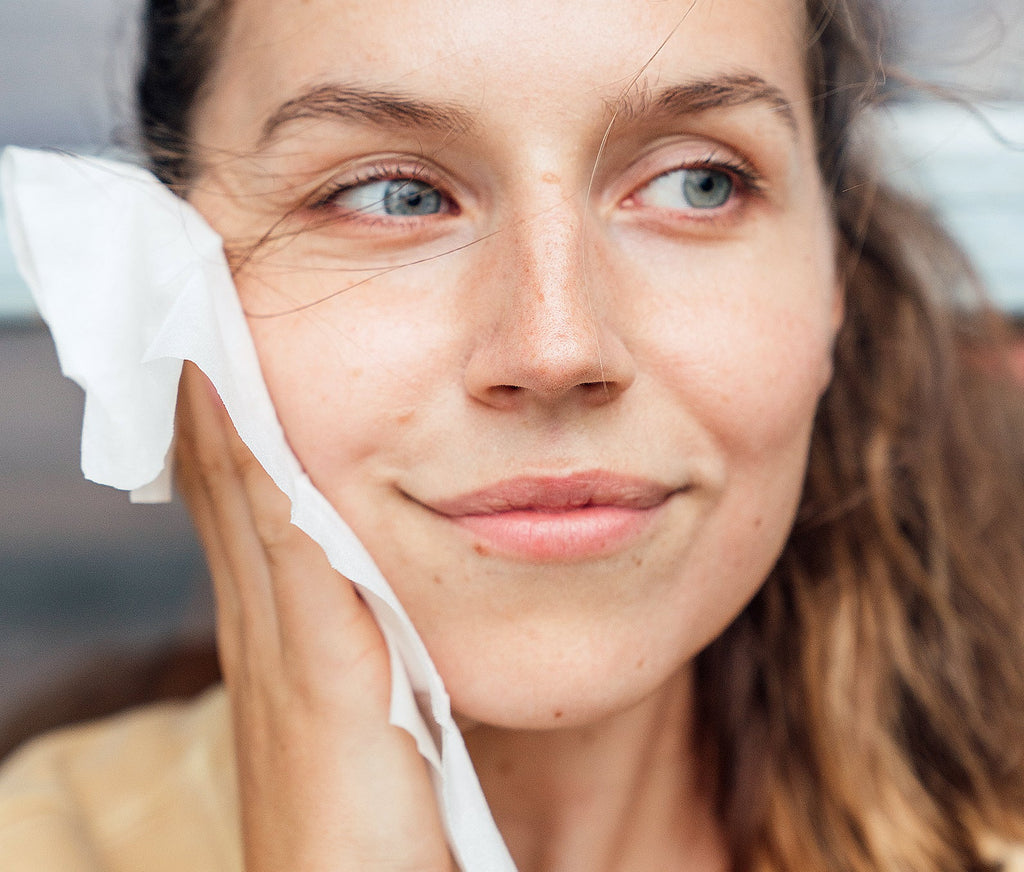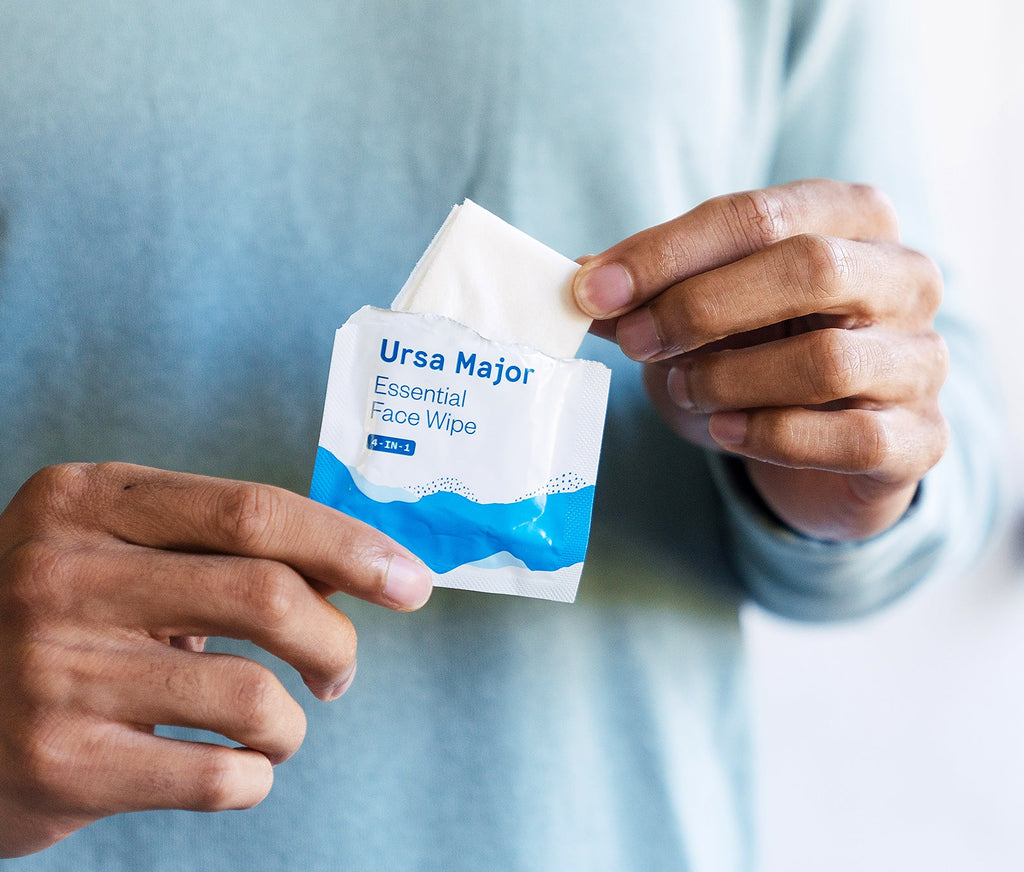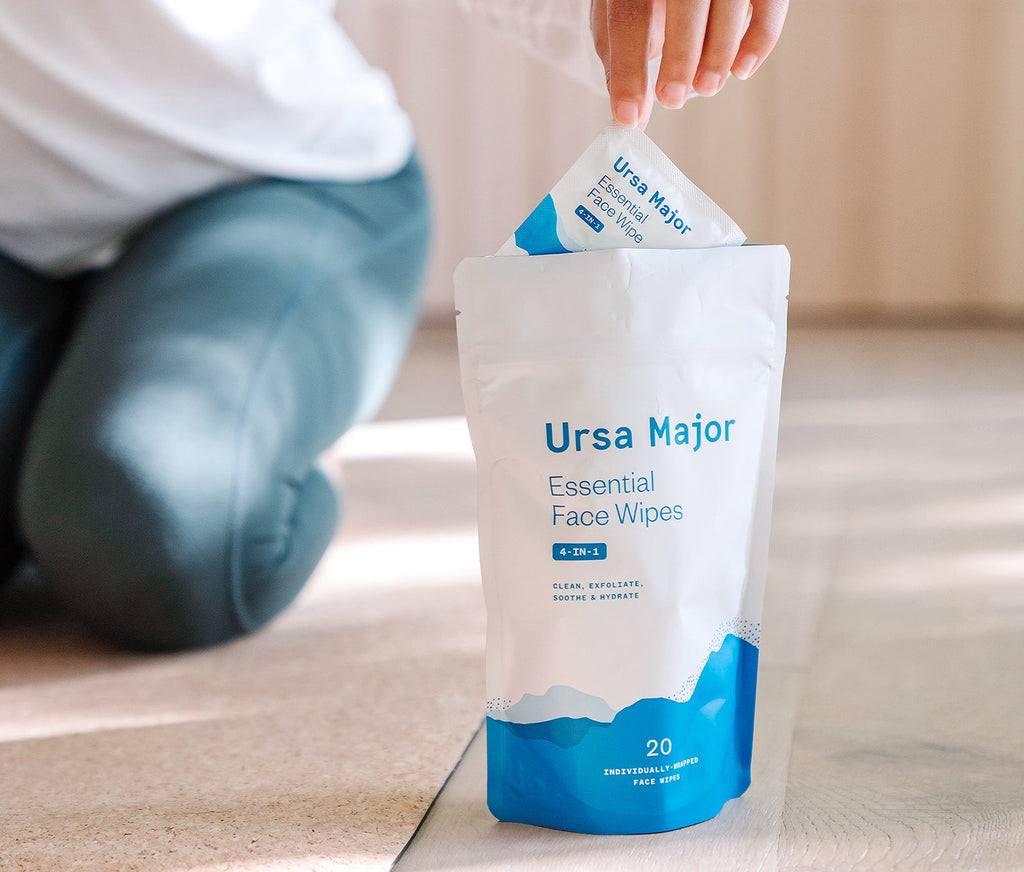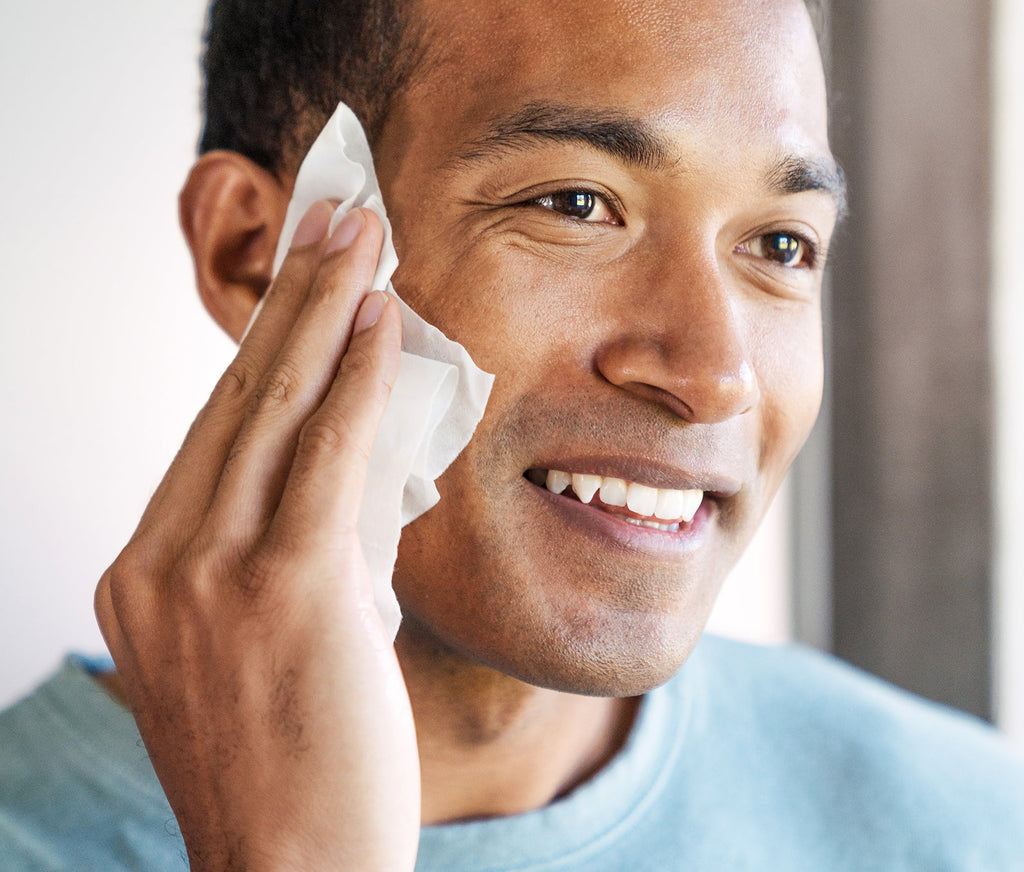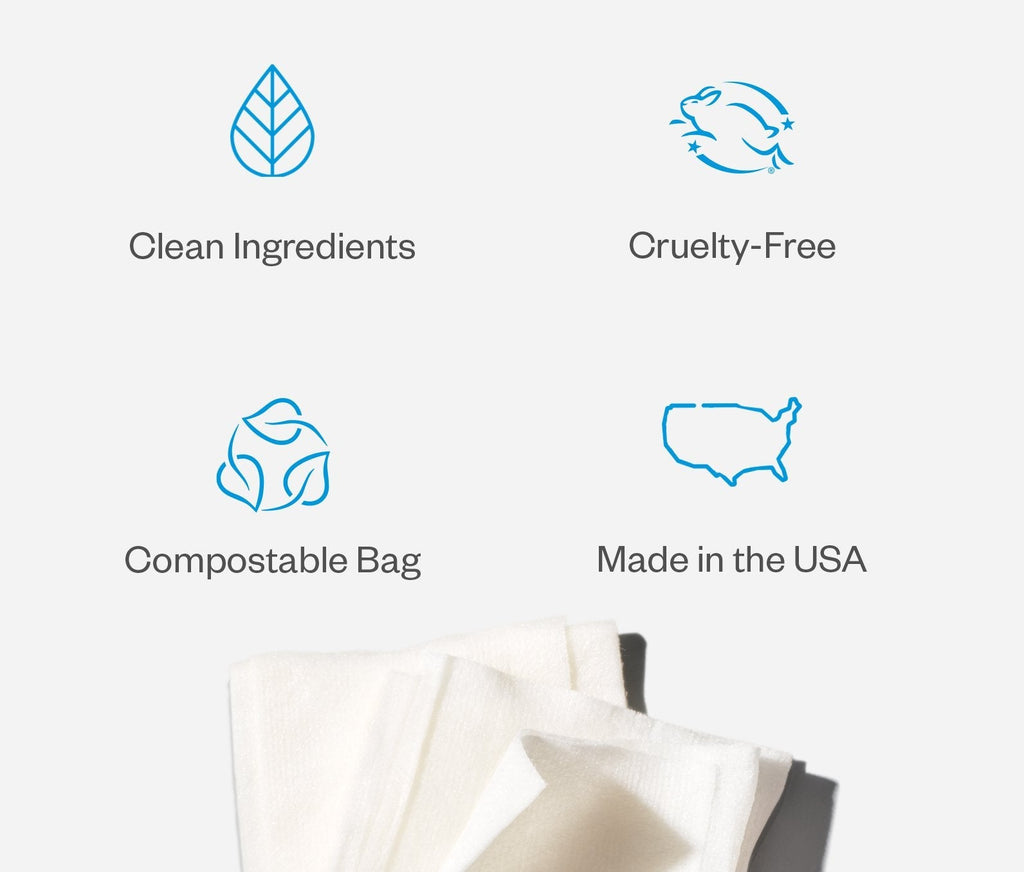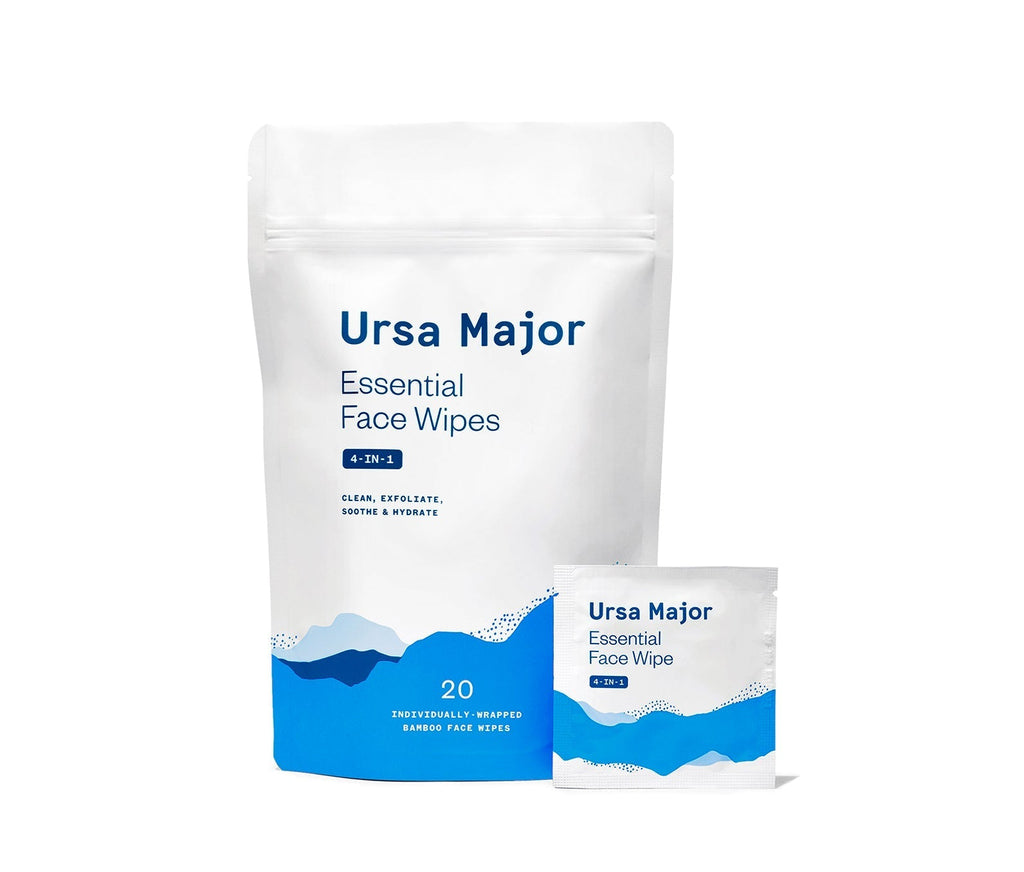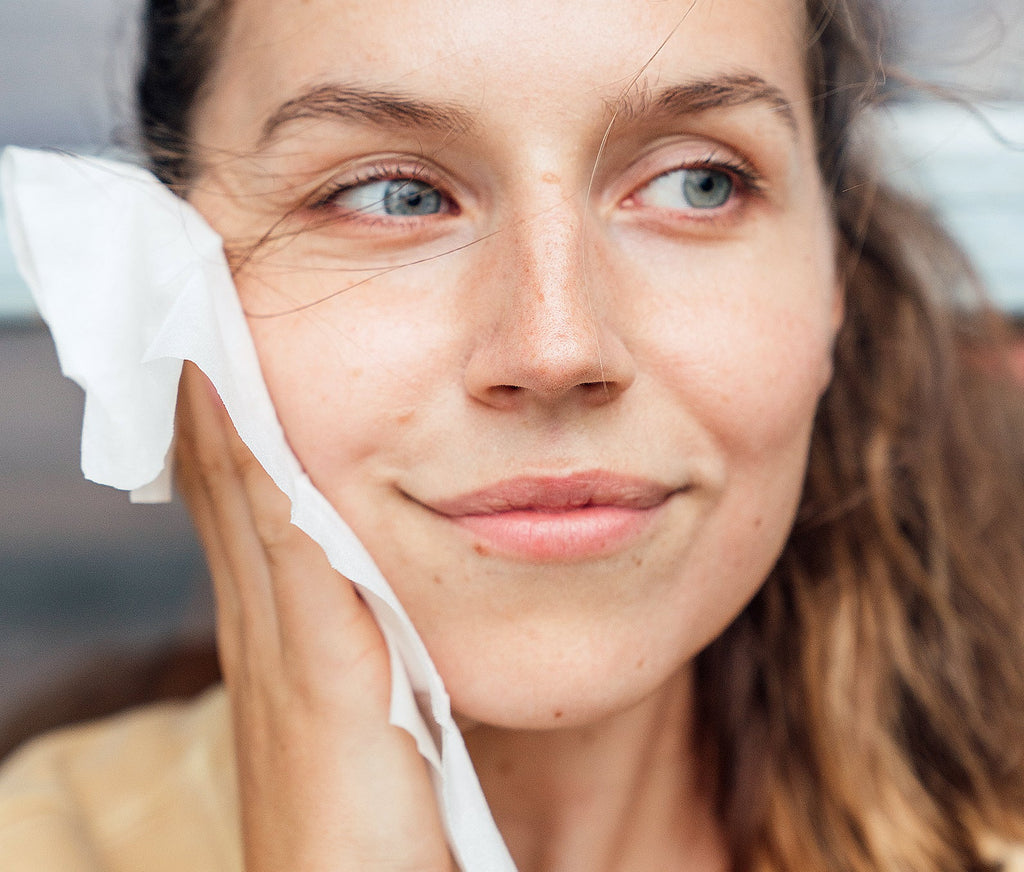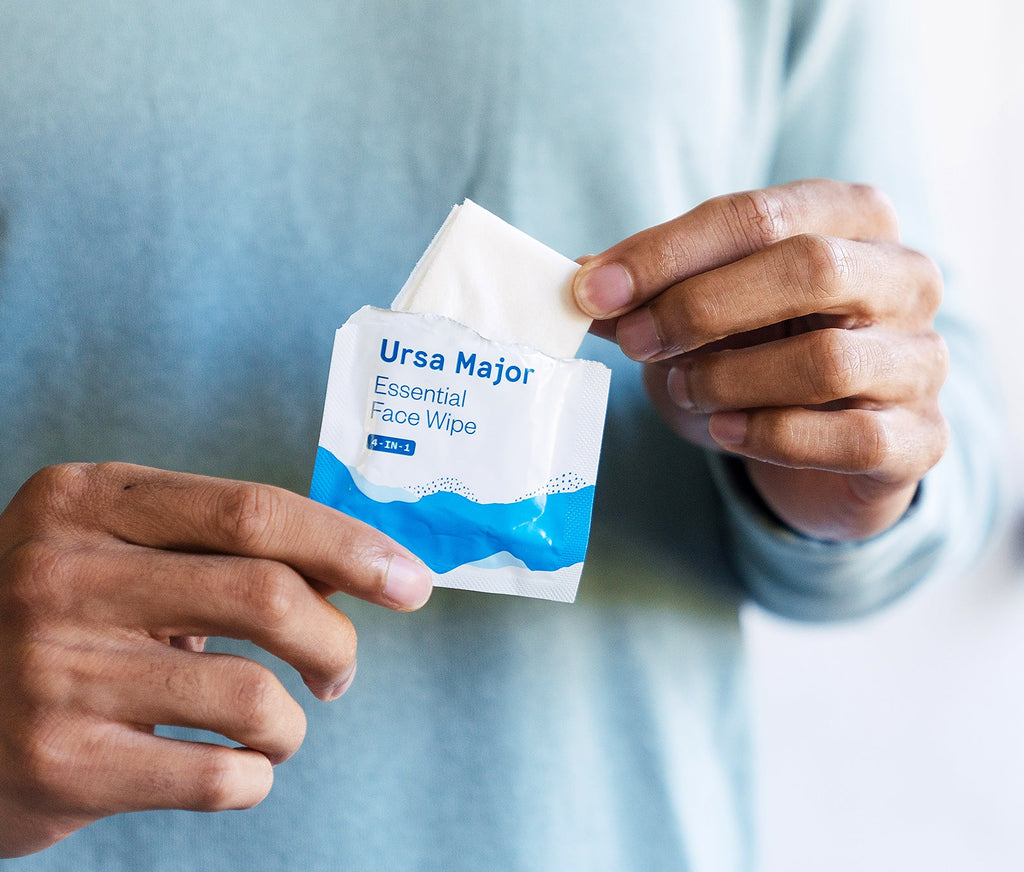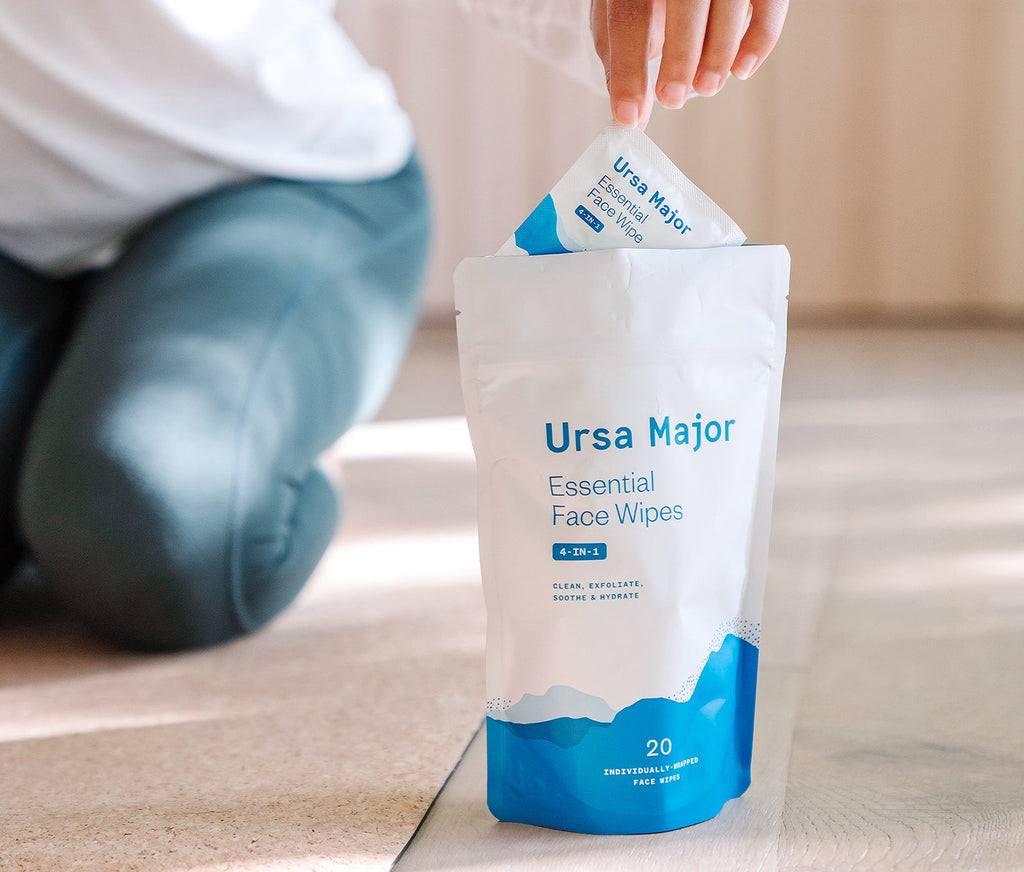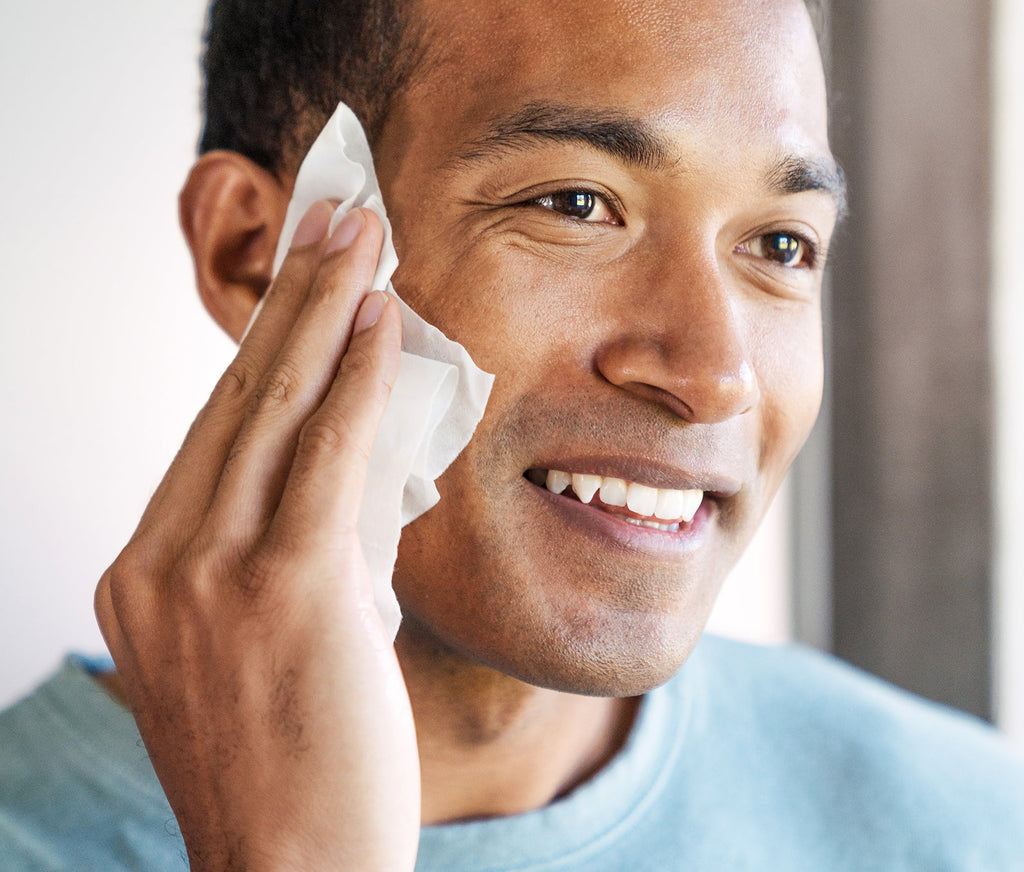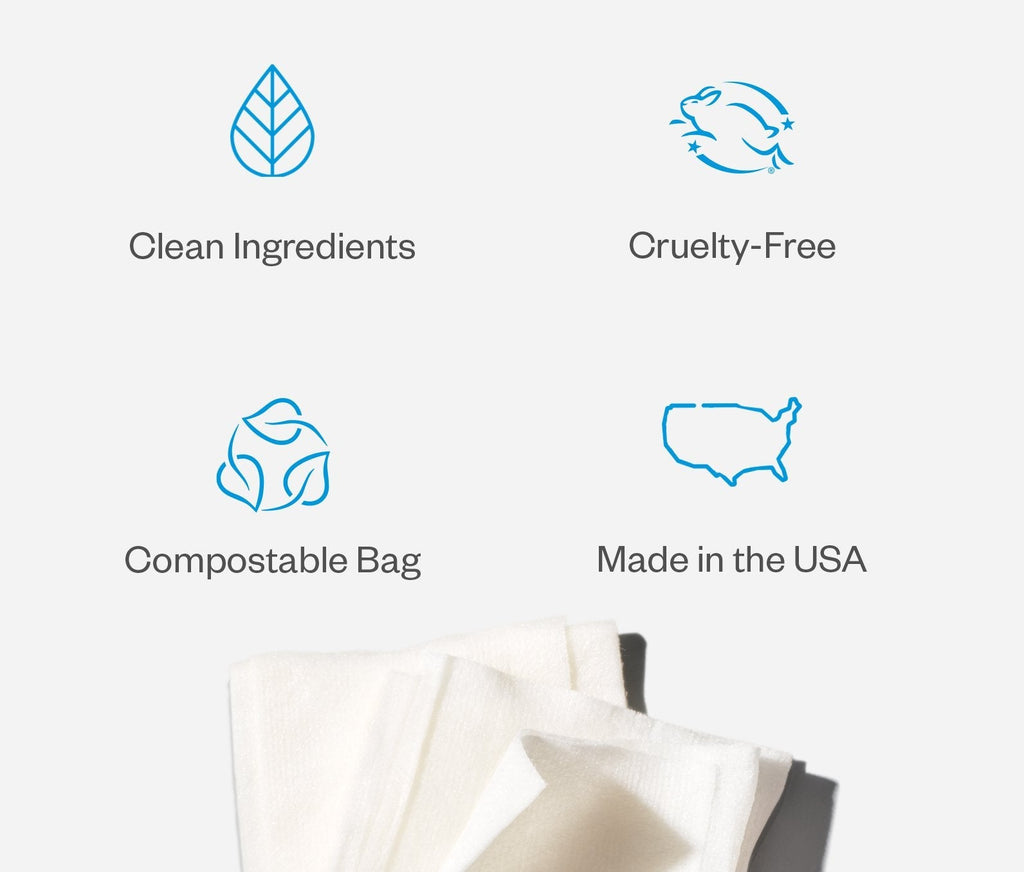 Clean Shave Kit - Essential Face Wipes 20 Count
A pocket-sized skin-saver you'll take with you everywhere. These individually-wrapped bamboo face wipes are infused with a generous dose of our 4-in-1 Essential Face Tonic formula to clean, exfoliate, soothe, and hydrate—leaving your skin feeling refreshed, firm, and alive.
Save 10% on every subscription
Free shipping on recurring orders
Pause, change, or cancel any time
Free shipping on orders $40+
Free & easy returns
Love It Guarantee
Why It's Special
Freshen up on the fly
A skin reset button to keep in your purse, backpack, or gym bag. Whether you're traveling, spending time outdoors, or just need a one-step cleanse at the end of a busy day, these wipes are your new go-to.
Remove daily grime
Wipe off sunscreen, makeup, sweat, and other oils, leaving your skin fresh and clean. It's an effortless way to free your pores from buildup that can cause irritation and breakouts.
4 benefits in 1 step
Each wipe is steeped in our 4-in-1 Essential Face Tonic—a unique formula made with ingredients like Aloe, Green Tea, and Birch Sap. Together they cleanse, exfoliate, soothe, and hydrate skin—all in one go.
Soothe the senses
A herbal brew of real orange, lavender, and fir creates a fresh, outdoor-inspired aroma. It's a pocket-sized dose of nature you can take with you everywhere you go.
Refreshingly different
Nothing to hide here. Just naturally awesome ingredients that help you achieve your healthiest, happiest skin.
Soothes & refreshes

Removes daily grime

Travel-friendly

Clean ingredients

Certified Plastic Negative

Vegan & cruelty-free
"An instant pick-me-up."

"Amazing and full of organic goodness."

"A must for your office, gym bag and carry-on."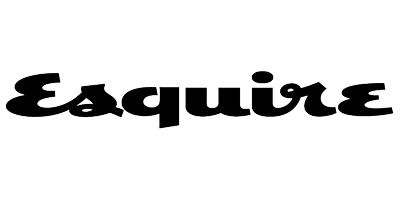 "Refreshing after the gym, beautiful for taking off makeup—just amazing."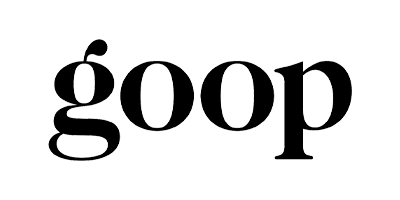 "An easy way to stay refreshed and look sharp."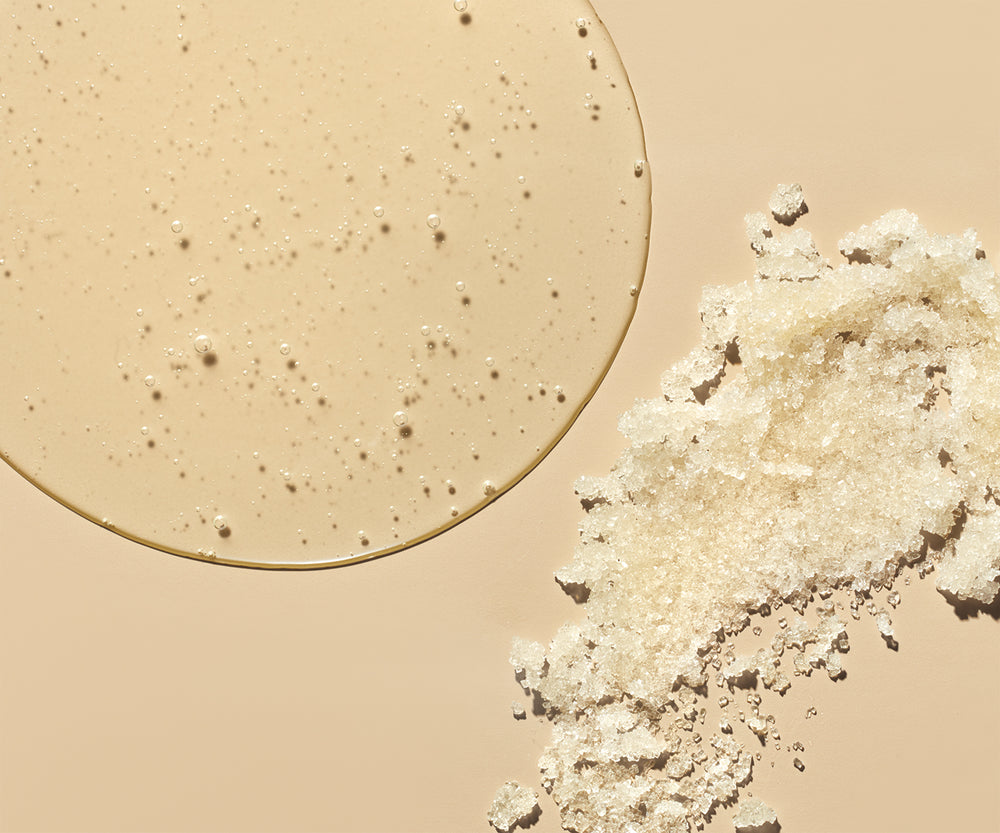 Pure, Powerful Ingredients
Formulated without petrochemicals, sulfates, parabens, synthetic fragrances, or other suspect chemicals.
Aloe
Soothes and hydrates
Witch Hazel
Natural astringent that helps tighten pores
Green Tea
Rich in antioxidants to promote healthy skin
Willow Bark
Natural source of beta hydroxy acid; gently exfoliates and soothes skin
Birch Sap
Reduces the appearance of redness and uneven skin tone
Sodium Hyaluronate
Helps skin retain moisture to reduce the appearance of fine lines and wrinkles
Click or tap on an ingredient to learn more
How to Use
Use these robust, multi-purpose face wipes any time to reboot dull, tired, or oily skin.
FAQ
Q: Should I use a Face Wipe or Tonic? What is the difference?
A: We originally created these tonic-infused wipes as a way for customers to sample our Face Tonic—only to find out that they were a huge hit in and of themselves! We like using our 4-in-1 Essential Face Tonic on a cotton round when at home, and reaching for a Face Wipe to reboot skin on-the-go.
Q: Do they remove makeup?
A: They sure do! Our Face Wipes work wonderfully for removing makeup, including stubborn mascara and eye makeup.
Q: Can I use it on my body?
A: Though we designed our Essential Face Wipes with the face in mind, our multitasking wipes can be also used on the neck, chest, or anywhere that needs a refresh.
Q: Is this product pregnancy safe?
A: This product contains Willow Bark, a naturally occurring form of salicylic acid. While salicylic acid is an ingredient typically avoided during pregnancy, it is included in this product at a very low amount.


That said, we always recommend checking in with your healthcare provider about ingredient lists and any new products during pregnancy to see what works best for you.
Q: How do I recycle this product?
A: This product isn't widely recyclable at this time.
Q: What is the aroma?
A: A refreshing medicinal brew spiked with orange, lavender and fir.
Clean Shave Kit - Essential Face Wipes 20 Count Reviews
Frequently bought with this product