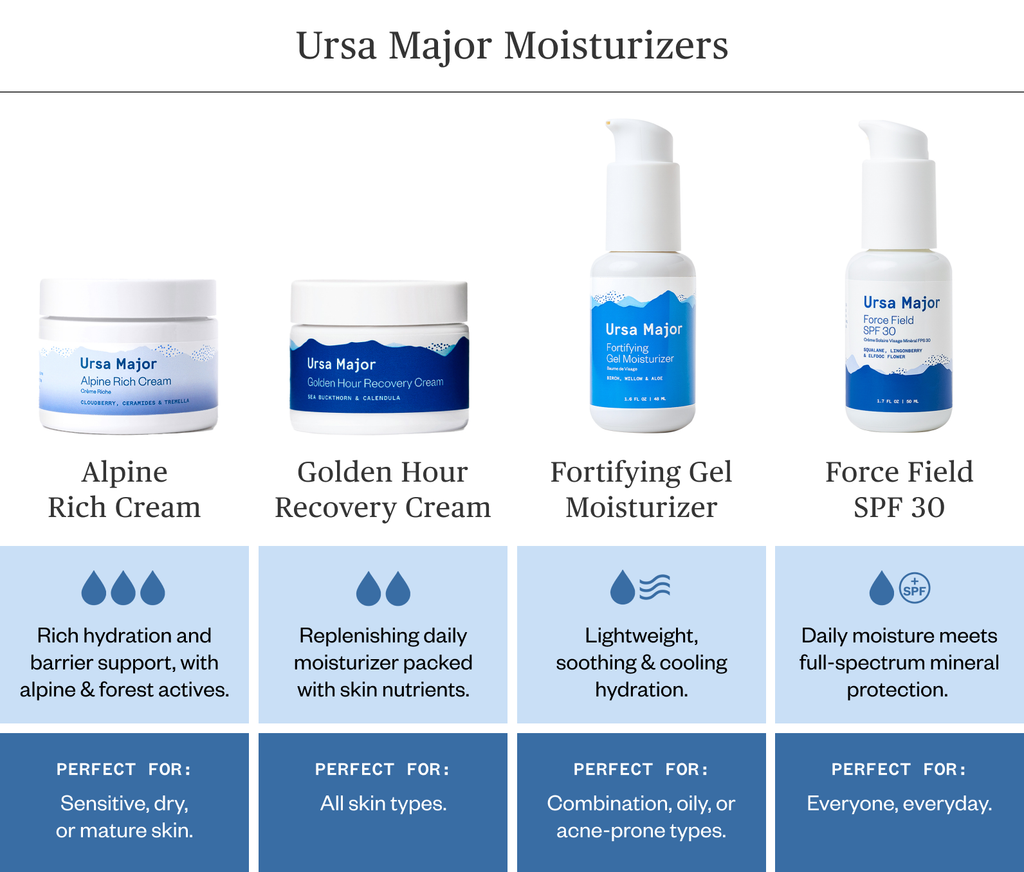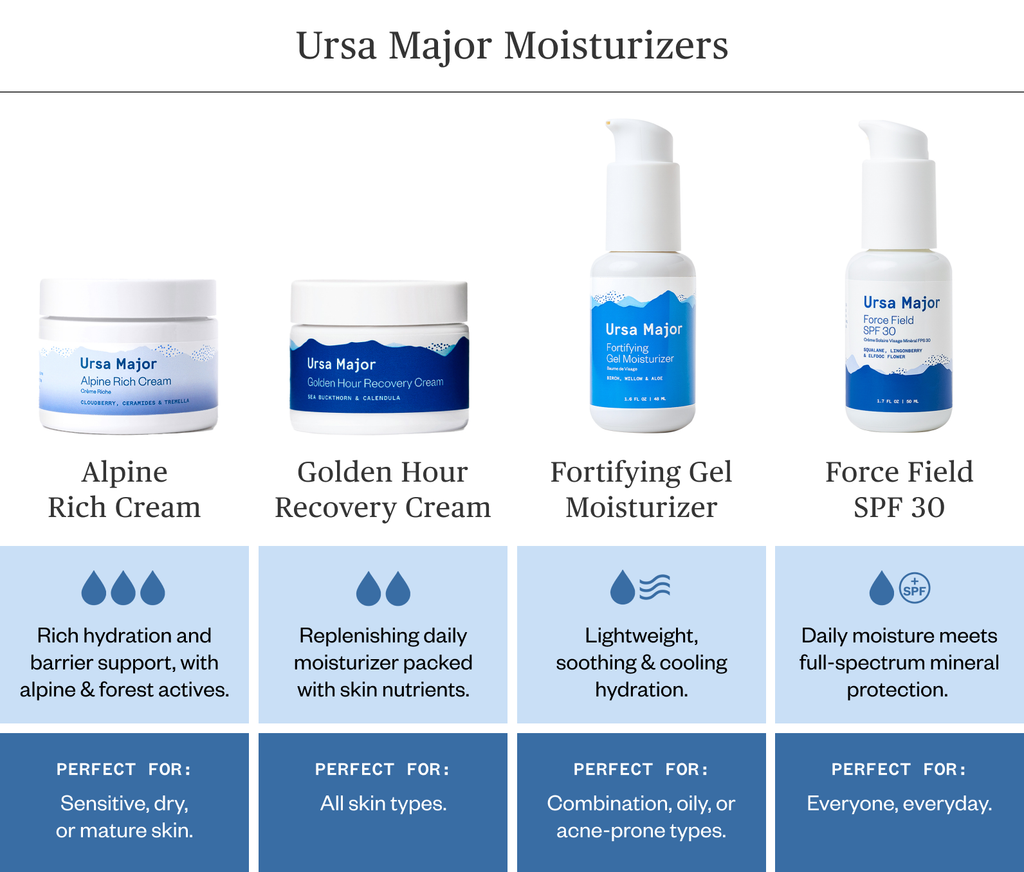 Force Field SPF 30
Wearing a daily SPF is the most effective way to prevent visible skin damage and signs of aging. So we made one you'll want to wear everyday. This moisturizing, mineral-based SPF 30 provides broad-spectrum protection from UVA & UVB rays, blue light, and environmental pollution. It's year-round, all-season skin protection you'll never skip.
Save 10% on every subscription
Free shipping on recurring orders
Pause, change, or cancel any time
Free shipping over $40
Free & easy returns
Love It Guarantee
---
Bundle & Save
Why It's Special
Daily protection
This mineral-based SPF 30 is formulated with plant-derived ingredients that provide broad-spectrum protection against UVA & UVB rays, blue light, and environmental pollution—all of which can damage your skin.
Smooth application
White cast is a thing of the past. This improved formula is smoother and dreamier than ever, blending into skin and leaving nothing behind.
Lightweight hydration
Thanks to natural ingredients like Sodium Hyaluronate, this sunscreen doubles as a daily moisturizer, leaving your skin comfortably hydrated with a shine-free finish.
Improves skin texture
A sunscreen that prevents damage, and turns back time? Yes, please. Ingredients like Elfdoc Flower and Lingonberry Stem Cells boost skin's firmness and elasticity, while minimizing the appearance of fine lines, dark spots, and redness.
Refreshingly Different
Nothing to hide here. Just naturally awesome ingredients that help you achieve your healthiest, happiest skin.

Mineral-based

Broad-spectrum protection

Reef-safe

Clean ingredients

Certified Plastic Negative

Vegan & cruelty-free
"It's not just SPF 30—it sinks in like an airy moisturizer and leaves your skin with a hydrated glow."
"This is the stuff you really, really want."
"If you're looking for daily protection, try this one."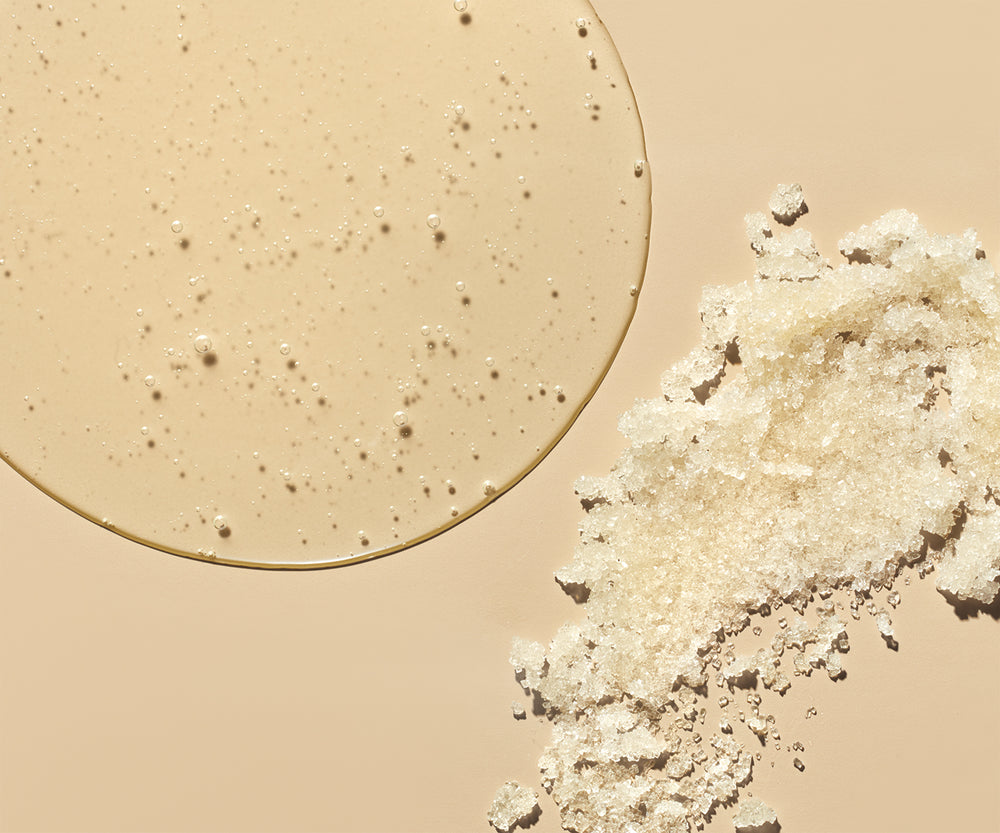 Pure, Powerful Ingredients
Formulated without petrochemicals, sulfates, parabens, synthetic fragrances, or other suspect chemicals.
Zinc Oxide (Non-Nano, 14.95%)
Offers broad-spectrum sun protection by scattering, absorbing and reflecting harmful UV radiation
Plant-derived Squalane
Improve the appearance of skin's tone and texture
Sodium Hyaluronate
Helps skin retain moisture to reduce the appearance of fine lines and wrinkles
Elfdoc Flower
Helps protect against blue light and pollution, while strengthening the skin barrier and dialing back wrinkles and sagging skin
Lingonberry Stem Cells
Helps protect against blue light while dialing back wrinkles and sagging skin
Click or tap on an ingredient to learn more
How to Use
Use one pump in the AM to protect your skin, either alone or layered over your favorite serum (or primary moisturizer). Works great for all seasons and skin types.
FAQ
Q: How is Force Field SPF 30 different from the original formula?
A: We heard your requests for a few formula upgrades (more protection and less white cast). We're thrilled to introduce Force Field SPF 30! With the same mineral-based protection you trust, our new formula offers a boosted SPF 30 rating and a dreamy, lightweight application that kicks white cast and residue to the curb. We didn't stop there, though—added benefits from Sodium Hyaluronate and Plant-Derived Squalane moisturize, while additional plant-based actives shield your skin from environmental pollutants and blue light.


Q: Who should use Force Field SPF 30?
A: We believe everyone deserves their moment in the sun with powerful environmental protection backing them up (and preventing those pesky premature signs of aging). Force Field does not contain any ingredients commonly avoided during pregnancy, and is vegan, gluten-free, and cruelty-free.


Q: What does Force Field SPF 30 protect my skin from?
A: Aside from protection against full-spectrum UVA & UVB rays, powerful actives like Alpenrose, Elfdoc Flower, and Lingonberry Stem shield the skin from blue light and environmental pollutants. Whether you're stepping out into the sunshine or sitting in front of a screen, Force Field SPF 30 has you covered.


Q: Is this a mineral or a chemical sunscreen?
A: No nasty chemicals here! Force Field SPF 30 is mineral-based, with 14.95% Zinc Oxide to form a physical barrier against ultraviolet radiation.


Q: Is this product reef-safe?
A: Force Field SPF 30 is light on your skin and our oceans. This product is Hawaii 104 compliant and does not contain any reef-harming ingredients (think oxybenzone and octinoxate). Non-Nano, Uncoated Zinc Oxide offers sun protection without sacrificing the health of coral reefs.


Q: How do I recycle this product?
A: When you run out, just give the glass container a rinse and recycle it at home. The plastic pump is mixed material and cannot be recycled at this time.



Q: What is the aroma?
A: Force Field SPF 30 is unscented.
Force Field SPF 30 Reviews
Phaedra P.

Verified Buyer

SKIN CONCERN

Redness / Irritation

It's really very good.

I have extremely sensitive skin, and get reactions to most suncreens after very little use, but not this one. I'm into my second bottle and my skin is very happy. And, once it's on, it sinks in, and doesn't leave a sticky or tacky residue, soaks in like lotion. It's amazing.

Sheer and effective

SPF is the most important thing we can do for our skin. This product is great - it is smooth goingon, sinks in and the matte finish is nice. I don't wear a lot of makeup and the finish allows for a finished face. Easy and a great discovery!

SKIN CONCERN

Redness / Irritation

Love it!

I use this in the winter and I love it. Goes on fast, doesn't leave any oily residue.

SKIN CONCERN

Smooth / Even-toned

Love it!

This has become my easy and only daily moisturizer. Love that it's both a moisturizer plus SPF 30 and it goes on nicely! Some reviewers say it's hard to rub in or leaves a white cast, for me it does NOT do that (caucasian with olive/dark-ish skin). It's the best and easiest mineral sunscreen I've ever used. It would be nice if it also came with a slight tint for a hint of coverage.

Annette B.

Verified Buyer

It works

This sunscreen is so nice and light and doesn't leave my skin looking ghostly.
Reviews Loaded
Reviews Added
Frequently bought with this product