Cool down, clean up
These award-winning, individually-wrapped bamboo face wipes are the ultimate skin care multi-taskers. Infused with a generous dose of our 4-in-1 Essential Face Tonic formula, they clean, exfoliate, soothe and hydrate - leaving your skin feeling refreshed, firm and alive.
Removes oil and grime
Brightens dull-looking skin
Soothes and hydrates
Convenient, on-the-go format
Good to know
These wipes are best suited for travel, post-exercise or anytime you need a quick reboot on the fly. For a more sustainable (wraperless), at-home option, we recommend using our 4-in-1 Essential Face Tonic.
"Pure magic."

"Amazing and full of organic goodness."

"A must for your office, gym bag and carry-on."
"Genius. "

"An easy way to stay refreshed and look sharp."

Aroma
Refreshing medicinal brew spiked with orange, lavender and fir.
Clean, healthy formulas
Ingredients
Aloe

Soothes and hydrates

Sugarcane

Natural source of glycolic acid (alpha hydroxy acid); brightens and conditions skin

Green Tea

Rich in antioxidants to promote healthy skin

Willow Bark

Natural source of beta hydroxy acid; gently exfoliates and soothes skin

Birch Sap

Reduces the appearance of redness and uneven skin tone

Sodium Hyaluronate

Helps skin retain moisture to reduce the appearance of fine lines and wrinkles
It's all good.
No petrochemicals, SLS, SLES, parabens, synthetic fragrance or color, glycols, silicones or PEGs.
Cruelty Free
Vegan
Essential Face Wipes (5-PACK) Reviews
Frequently bought with this product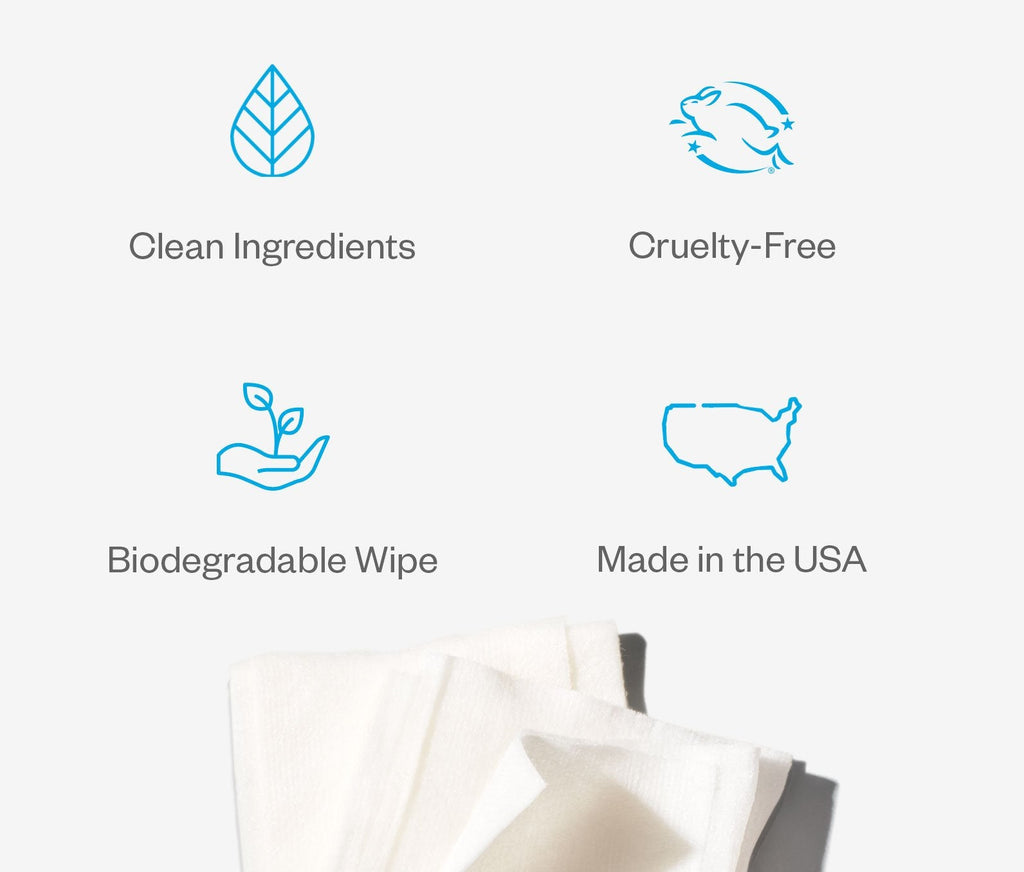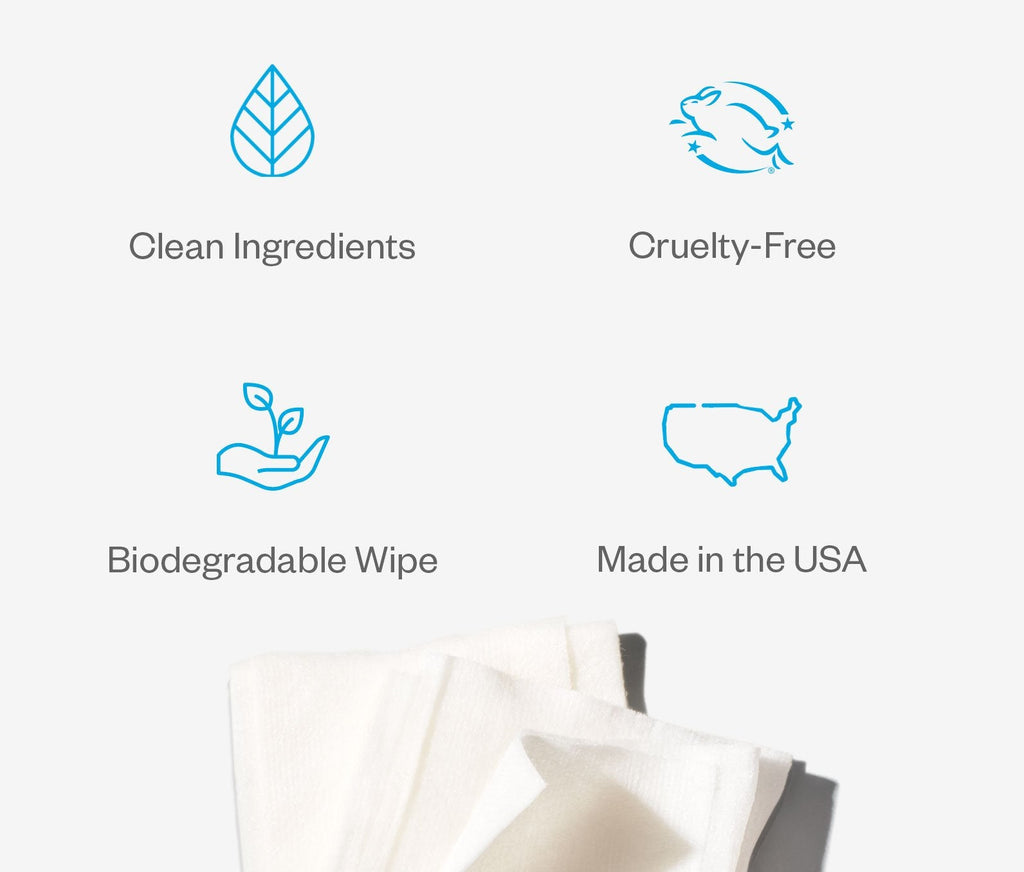 Essential Face Wipes (5-PACK)
Individually-wrapped bamboo face wipes to cleanse, exfoliate, soothe and hydrate when you're on the go.
"Pure magic."

"Amazing and full of organic goodness."

"A must for your office, gym bag and carry-on."
"Genius. "

"An easy way to stay refreshed and look sharp."

Aloe
Soothes and hydrates
Sugarcane
Natural source of glycolic acid (alpha hydroxy acid); brightens and conditions skin
Green Tea
Rich in antioxidants to promote healthy skin
Willow Bark
Natural source of beta hydroxy acid; gently exfoliates and soothes skin
Birch Sap
Reduces the appearance of redness and uneven skin tone
Sodium Hyaluronate
Helps skin retain moisture to reduce the appearance of fine lines and wrinkles
Click or tap on an ingredient to learn more
Essential Face Wipes (5-PACK) Reviews
Frequently bought with this product