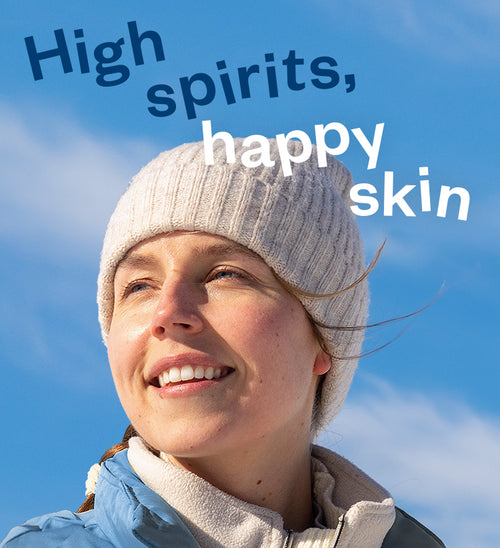 Winter wonders
Cold-weather approved favorites.
Alpine Rich Cream

Luxuriously rich, velvety perfection in a jar.



Mountain Glow Golden Serum

A one-of-a-kind, deeply rejuvenating face serum for your best skin ever.

Forest Alchemy Eye Cream

A supremely nourishing, all-in-one eye cream with powerful active ingredients.

4.2

Stars

(1,307 Reviews)

Making Moves Milky Cleanser

An easy-rinsing, enzyme-powered facial milk for clean, hydrated skin.

Après-Anything Skincare Kit

A pocket-friendly trio to clean, refresh, & repair skin.



Perfect Zen Body Lotion

A blissful, hydrating body lotion with an uplifting scent.
For everybody
Our most-loved favorites for every routine.
Golden Hour Recovery Cream

An incredibly nourishing, yet fast-absorbing face cream.

4.5

Stars

(3,448 Reviews)

Brighten Up Vitamin C Serum

A concentrated, corrective serum for even-toned, radiant skin.

4.5

Stars

(1,103 Reviews)

Force Field SPF 30

Pure protection on every level, in a silky-smooth, sheer formula.

Fantastic Face Wash

A super fresh foaming face wash for clean, balanced skin.

4.7

Stars

(1,272 Reviews)

Fortifying Gel Moisturizer

A soothing gel moisturizer to calm, clarify, and hydrate skin.

4-in-1 Essential Face Tonic

The multitasker that cleanses, exfoliates, soothes, & hydrates.
Bestselling bundles
An easy way to save & gift.
Hydration Heroes Bundle

MADE TO:

Hydrate and boost all-around radiance.

CONTAINS:

Serum + moisturizer

4.5

Stars

(4,570 Reviews)

Co-Founder Emily's Heavy Hitter Bundle

MADE TO:

Dial back the look of fine lines.

CONTAINS:

Eye cream + serum

4.4

Stars

(2,373 Reviews)

The Essential Serum Set

MADE TO:

Lighten, brighten, and boost glow.

4.6

Stars

(2,087 Reviews)

Super Soother Skincare Bundle

MADE TO:

Soothe stressed, dehydrated skin.

CONTAINS:

Serum + moisturizer

4.5

Stars

(4,718 Reviews)

Forest Bliss Bundle

MADE TO:

Hydrate deeply & rewind fine lines.

CONTAINS:

Eye cream + moisturizer

4.3

Stars

(1,434 Reviews)

Dry Skin Dream Team

MADE TO:

Hydrate skin at every level.

CONTAINS:

Cleanser + moisturizer
Stocking stuffers
The perfect extra little something.
Essential Face Wipes

Individually-wrapped bamboo face wipes to refresh skin on the go.

Bright & Easy 3-Minute Flash Mask

A powerful, fast-acting enzyme face mask for clear, vibrant skin.

Hoppin' Fresh Deodorant

A crisp, clean and naturally cooling aluminum-free stick deodorant.

Going Places Lip Balm

A clean lip balm for soft, hydrated lips, everywhere you go.

Morning Mojo Bar Soap

An energizing and exfoliating bar soap that'll wake you right up.

Ursa Major Digital Gift Card

Looking for a gift you can give right now? Our digital gift card should do the trick.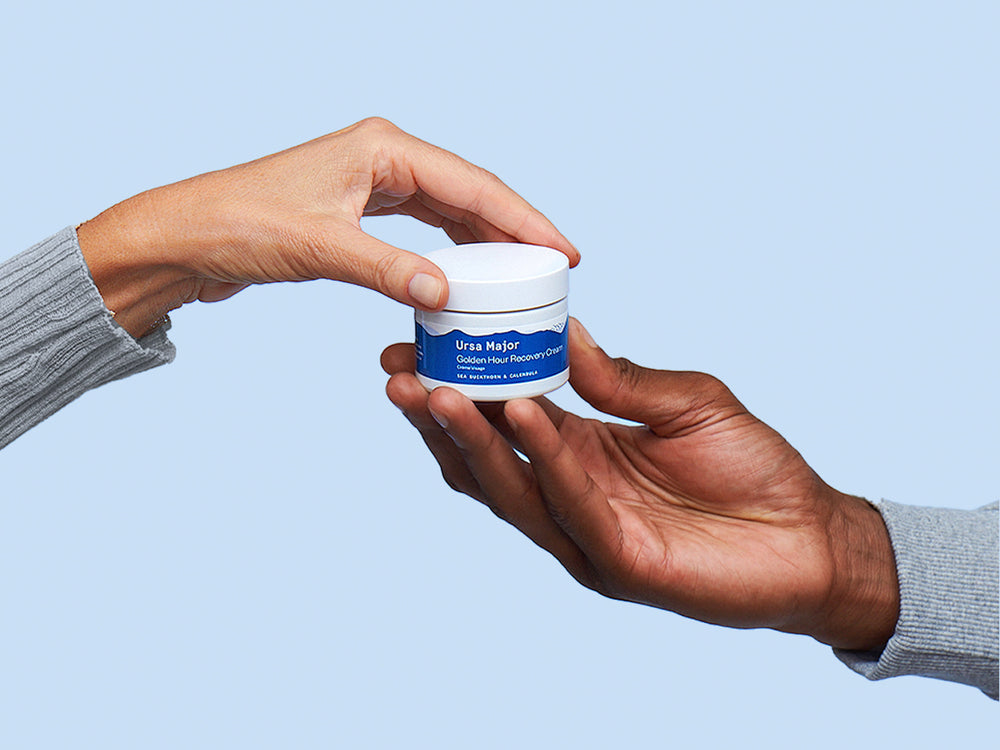 Holiday shopping,
made easy breezy

Add a gift message

Free shipping over $40

Free & easy returns

Love It Guarantee