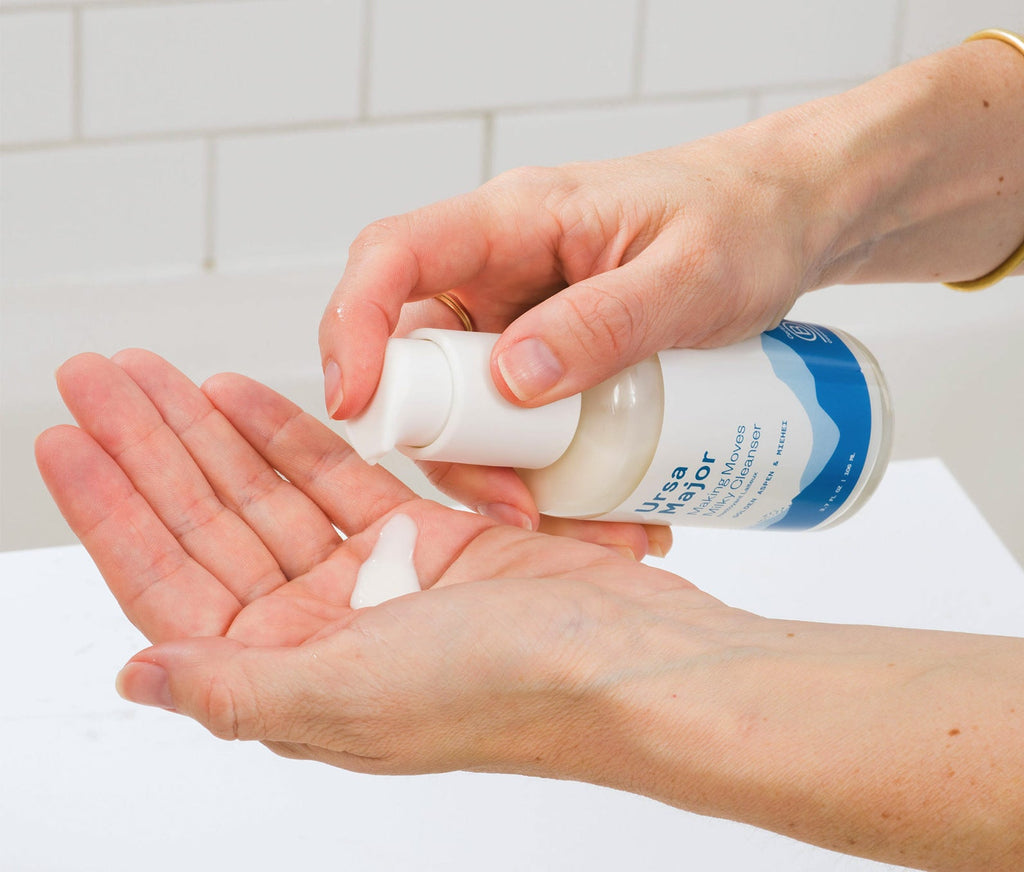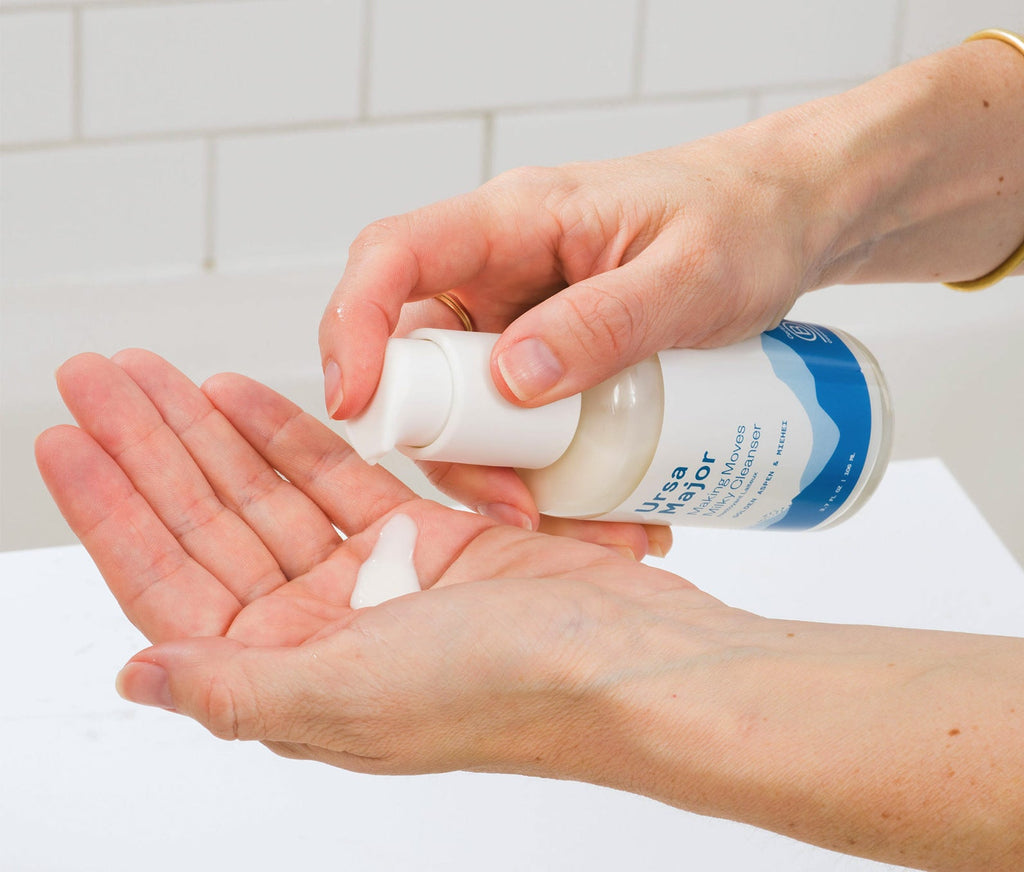 Making Moves Milky Cleanser
A soothing milky cleanser that refreshes skin, and leaves nothing behind. This nourishing daily rinse offers enough hydration for even the driest skin types, with an enzyme-powered renewing effect. Say hello to soft, comfortably clean skin.
Enjoy 10% off forever
Get free shipping
Adjust, pause or cancel anytime
Free Domestic Shipping
Free & Easy Returns
Love It Guarantee
Why It's Special
The un-cream cleanser
We wanted our cream cleanser to be different: light, silky, and easy-rinsing, without any greasiness. This delicate milky liquid cleanses thoroughly and rinses effortlessly, for comfortable, renewed skin.
Hydrates with every wash
Dry skin types, look no further. This is our most hydrating cleanser, with natural ingredients like Marshmallow Root, which help skin retain moisture for soft, supple skin.
Gently renewing
Enzymes from Mucor Miehei Extract break down dead skin cells to effectively exfoliate without any harsh astringents or physical scrubbing. It's the satisfying exfoliation you crave, just gentler.
Picky skin-approved
Acne, redness, and sensitivity call for a calming cleanser. This soothing formula delivers all the benefits of a good daily wash, without stripping or irritating skin.
Refreshingly different
Nothing to hide here. Just pure, powerful formulas with naturally awesome ingredients that help you embrace your healthiest, happiest skin.

Dry skin approved
Non-greasy formula

Easy-rinsing

Clean ingredients

Certified Plastic Negative

Vegan & cruelty-free
"Care for everything from redness and irritation to dry, dull skin. Three cheers for multitasking!"
"A cleansing milk that doesn't slack on hydration."
"Brilliant active ingredients re-energize the skin and protect against environmental stressors."
"Results: a comfortable, hydrated, happy face."
Pure, Powerful Ingredients
Formulated without petrochemicals, sulfates, parabens, synthetic fragrances, or other suspect chemicals.
Miehei
Gently exfoliates and smoothes skin surface.
Golden Aspen Bark
Rich in natural BHAs that help flush impurities and imperfections.
Marshmallow Root
Soothes skin and helps retain moisture.
Comfrey Leaf
Contains allantoin, an effective skin soother to calm skin.
Rhodiola
Re-energizes skin to revive dull complexions and increase resilience against environmental stressors.
Click or tap on an ingredient to learn more
How to Use
We recommend massaging into dry skin before gently wiping away with a damp towelette; for an extra touch of exfoliation, leave on for 30-60 seconds before removing.
FAQ
Q: Should I use Milky Cleanser or Fantastic Face Wash? Which cleanser is right for my skin type?
A: Nourishing relief for those with sensitive and dry skin, Making Moves Milky Cleanser offers a gentle cleanse without sacrificing that "full-on clean" feel. Also a winner for those with normal skin who simply crave a gentler touch. If you have combination or oily skin, you may benefit from our Fantastic Face Wash.
Q: How often should I use it?
A: We like using it twice a day, in the AM and PM (or just once if you only wash your face once a day) to reveal soft and smooth skin.
Q: How do I recycle this product?
A: You can recycle the carton and the bottle (after giving it a quick rinse). The pump is not widely recyclable at this time.
Q: What is the aroma?
A: A light, uplifting hit of ginger and bergamot.
Making Moves Milky Cleanser Reviews
Frequently bought with this product